HOTYOGA4U NIDRA HEATS UP SRQ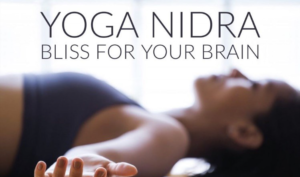 Stephanie Szuts fell in love with yoga in 2006, and now she is teaching others to find this passion as well at HotYoga4U Nidra. Through air and ether element practices, Steph will carry those with her to a deeper place of meditation and healing. Every class is designed for beginners, so no prior experience is required. "I'm looking forward to leading through a class where you can reestablish a relationship with your body!" States Stephanie.
HotYoga4U Nidra is a simple $20 per person investment. A recent attendee wrote a five-star review online, "the theme was grounding, perfect during the holiday season; I walked away with a calm clear mind and with a feeling of internal strength and stability".
HotYoga4U Nidra is held February 10, 11:30AM-1PM at 4021 Clark Road, Sarasota. Tickets and information can be accessed at HotYoga4U.com.