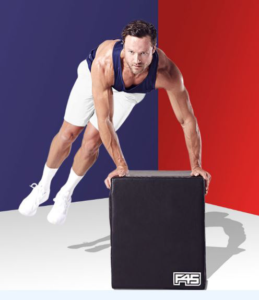 The newly opened F45 Training in Sarasota is offering a special to Fit941 readers. For a limited time, you can receive a one-week free trial of the area's newest HIIT training. F45 Training is the new training technique leaving competition and clients gasping for air. F45 is an innovative, challenging and systemized team training workout program. The variation of the workout programming keeps our members challenged, eager to grow and ready to have fun.
Born in Australia, F45 Training merges 3 separate leading-edge fitness training styles into one, consummate and compelling group training experience for its members. F45 Training combines elements of High-Intensity Interval Training (HIIT), Circuit Training, and Functional Training. The fusion of these three training concepts has lead to the development of 27 different, 45 minute workout experiences, with more in development by the F45 Athletics Department. This combination of interval, cardiovascular and strength training has been proven to be the most effective workout method for burning fat and building lean muscle.
If you want more than a trial, F45 Training Sarasota is also offering an 8-week challenge beginning January 29. It includes a 45 point plan to guarantee results. Daily meal plans, recipes and personalized nutritional counseling along with goal-setting and the F45 training program will help you meet your 2018 goals.
To register for the one-week free trail, visit http://tiny.cc/f45srqfoundation. For more information on the F45 8-week challenge, go to F45Challenge.com.