Your DNA and Your Diet Plan – It's Time to Get Smart!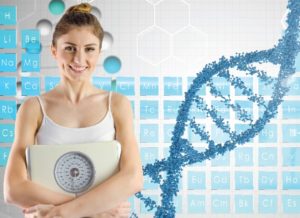 We have smart phones, appliances and cars, and now is the time for smart diets—based on DNA testing. This process shows what kind of diet and fitness regimen is best suited to your individual metabolism. No more guessing or grabbing on to the latest fad diet, sensational fasting program or emotional appeal from Marie Osmond. It really is time to get smart …
The folks at Boost! Wellness in downtown Sarasota pride themselves on giving clients "solid knowledge," as nurse Stacy Koski describes it. "The first step is a blood draw with the results coming back in about 10 days," she said.
The 30-page lab report gives a detailed analysis of a person's DNA profile, drug and food interactions, nutritional deficiencies and specific needs in terms of carbs, fats and protein sources. The professional counselors at Boost! Wellness review the findings then have a oneon- one counseling session to explain the findings and make detailed recommendations. They help identify the best diet for each client—low-fat, low-carb, balanced or Mediterranean. They also strategize about indicated or preferred needs toward gluten-free, vegan and vegetarian food choices. Koski said, "We try to help people navigate their best diet and workout regimen, but we also know we have to be practical. We will propose a gradual process to adapt to the findings. We have to organize actions so that people are comfortable with the plan." She compared the process to a new runner trying a short distance to acclimate, instead of going for a marathon on the first day with new shoes. "It really helps to make gradual changes if you really want to succeed," she said.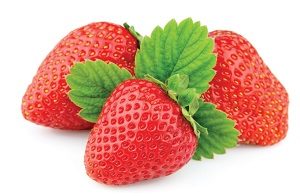 The counseling also includes recommendations in terms of sleep, concentration and meditation. It is really a holistic approach to lifestyle and fitness. Koski explained that diet, attitude and rest are vital and equal considerations in this kind of counseling.
Dealing with one 40-year-old male who had a 300-level cholesterol reading, they found his preferred athletic-style diet of brown rice, chicken and broccoli was too heavy with carbs and protein. He was weaned off the animal protein-heavy diet (but was still allowed meat twice a week) and within two months his non-drug assisted cholesterol reading dropped more than 100 points.
The testing process also identifies food and drug allergies that might be challenging a body's natural functions. For example, dairy products might be causing an unnatural water weight gain, and vitamin supplements might not be absorbed readily in everybody. Koski says people need the sciencedriven information to make good choices. And it is backed up by clinical research—including a study at Stanford University that found people following a genetic-based diet plan lost 2.5 times the weight lost by people following standard diet plans not guided by the personal analysis. "Diet foods and one-size-fits-all plans are really just Band-Aids," said Koski. We offer information, support and smart advice to help folks find vitality for life," she said.
A similar smart approach is the basis of dietary counseling at Whole Self Weight Loss in Bradenton. Nutrition coach Michelle Powell works with cardiology specialist Stanley Forwand, M.D., to help each individual client improve his or her choices related to body, mind and spirit. She said, "I try to help the client figure out what works for them through individualized coaching sessions and, if desired, a DNA-type intolerance test which can help find out if there are certain foods causing inflammation in the body, which can cause health issues and hinder weight loss."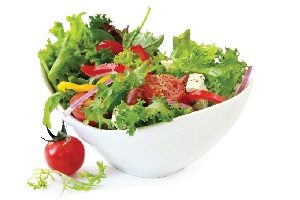 She also emphasized that weight loss, or fat loss, can be accomplished while eating real, natural food that the body can use as fuel, without starving the body of nutrients it needs. She said, "I encourage my clients to get their head and their heart 'in the game' because the mouth is right in between those two things and once you get those in agreement, you can do what's necessary with the mouth!"
According to the group's Web site, while only two percent of the population has actual food allergies, 45 percent of all people have food intolerance that can be manifested in many ways, including digestion and respiration, or energy level and psychology. The DNA testing can give clear supporting evidence of challenges that can be corrected.
Along with using the valuable tools like DNA and metabolic testing, Powell truly believes in the team approach forged by her clients and herself. "When 'I' is replaced with 'we,' even illness becomes 'wellness,'" she said. With the new technologies and old-fashioned teamwork, a healthier you may be just a phone call away.
For more information on Boost! Wellness, 2195 Ringling Blvd, Sarasota, call 941-363-1889. Reach Whole Self Weight Loss in Bradenton at 941-747-5677.