November 30, 2017
|
pulse
Sarasota YMCA Volunteers and Donors to Provide 500 Thanksgiving Meals to Families in Need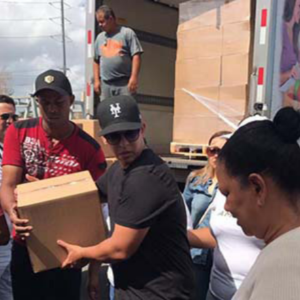 On Saturday, November 18, from 9:00am to noon, the Sarasota Family YMCA will be providing 500 Thanksgiving meals to families in need at the Frank G. Berlin, Sr. branch YMCA Bari Brooks Teen Center. These families are currently being served through Y programs such as Achievers, Operation Graduation and Home Instruction for Parents of Preschool Youngsters (HIPPY).
This is the 14th year that YMCA volunteers (run primarily by students) have passed out Thanksgiving meals to those in need, thanks to generous community donations. A special thank you to YMCA volunteer, Dan Dannheisser, for spearheading the fundraising campaign and to the Y Achievers students and youth from the Y Youth Shelter who will be distributing the dinners to the families in need. Thank you to Construction Supply of Southwest Florida for providing trucks to transport the Turkey dinners. Since starting the program, the Y has given out over 3,500 Thanksgiving meals.
According to FeedingAmerica.org, one in six people in the U.S. face hunger, including one in five children. Providing Thanksgiving meals is just one of the ways the Y is helping to ensure that everyone has enough to eat.
The Sarasota YMCA is a nonprofit committed to strengthening the community through youth development by nurturing the potential of every child and teen; healthy living by improving the community's health and well-being; and social responsibility by giving back and providing support to our neighbors. Every day, we work to make sure that everyone regardless of age, income or background, has the opportunity to learn, grow and thrive. For more information visit sarasotaymca.org or call 941.951.2916.