November 30, 2017
|
pulse
Richard's Foodporium Presents 5th Annual Health Expo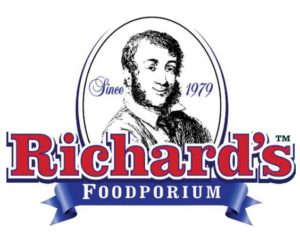 Richard's Foodporium will present their 5th Annual Health Expo taking place at Robarts Arena in Sarasota on January 6th, 2018, featuring special guest Dr. Michael Murray. Dr. Murray is a world-renowned natural doctor, and is the Chief Science Officer at Enzymedica.
Richard's Foodporium is proud to bring their Annual Health Expo to Robarts Arena for the 5th year in a row. The Health Expo will feature a talk starting at 9am with Dr. Michael Murray discussing the role enzymes play in the digestion process. Doors open at 8am. The Health Expo will begin at 10am and features Supplements/Vitamins, Natural Food, and Health items. Also, included are like minded local businesses and non-profit organizations. Attendees will have the opportunity to visit each booth to test and take home samples. There will also be live cooking demonstrations. This year's benefiting charities are Florida Sheriffs Youth Ranch, Children's Protection Center, and Junior Achievement. The event is free, but if attendees would like to, they can bring donations for the charities. Their needs include canned or dry goods, non-perishable snacks, unwrapped toys, and clothes for babies to teens.
Expo is family friendly and free to the public.
"We look forward to the Richard's Expo every year! It's a great place to learn about products that Richard's carries and ask vendors questions. We always leave with so much knowledge and free samples. I also really enjoy learning about local businesses around my area that I never knew about before. "–Darlene S., Richard's customer and Expo attendee.
Founded in 1979, Richard's Foodporium is locally owned and operated. Today Richard's has 17 locations. Richard's is known for its affordable and value driven pricing, natural grocery selections, along with natural vitamins and health and beauty items. All stores are customer service focused, nostalgic, and offers a turn-of-the-century décor. The Sarasota based chain was named Best Independent Chain Retailer in the Nation by Vitamin Retailer Magazine and has won dozens of local and national awards.
For more information on Richard's Foodporium and the annual health expo, visit them online at RichardsFoodporium.com. Visit their 17 local locations to see their new lifetyle section.