November 30, 2017
|
pulse
Juggernaut X Moves Forward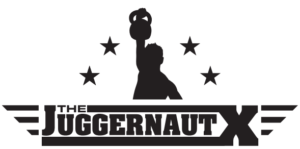 In order to accommodate requests by athletes for more time to prepare for the rigors of Juggernaut X, and to provide a higher quality event, Juggernaut X is moving the date of the event to April 21st.
Juggernaut X is the first event of its kind in the 941. It tests fitness over many domains while offering fun and challenging obstacles. The 4-stage competition contains portions of obstacle course racing, ninja warrior elements and CrossFit style exercises combined in one ultimate test of fitness.
One hundred athletes will compete for the bragging rights as the top female and male Juggernauts. After each of the first three stages half the field will be eliminated. In the final round, only the top 10 male and female competitors will attempt to complete the Juggernaut X final and win the cash purse. Expect to see a few nationally known fitness celebrities in this fantastic event.
To register, or for more information, visit TheJuggernautX.com. For sponsorship or vendor information, contact Jason at 941-726-6235.