Ho Ho Holiday Shopping for Healthy Folks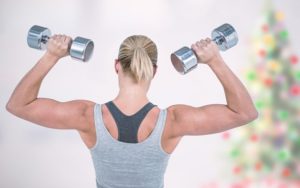 A year's supply of jam delivered monthly? A stack of DVDs? A big fleecy couch potato sack? Think again … it's 2017! And Christmas is almost here. What will you be wrapping up for loved ones? If you shop smart and healthy this holiday season, you might just replace Santa as the most popular person gathered 'round the Christmas tree on December 25th.
If you are thinking big-ticket item—how about a hiking and walking trip through the Italian and French Alps with Backroads trip organizers out of Berkeley, Calif. They also have biking tours through the Canadian Rockies, Cuba, Bermuda and Costa Rica. Start dreaming now, folks!
A little closer to home, maybe you should check out the yoga retreat at the Sarasota Hyatt Regency. A bit more demanding over in Delray Beach, there is a Bella Boot Camp fitness retreat with five hours of workouts led by personal trainers. Guests will be ready for that deluxe spa treatment at the end of the day.
And if love is sometimes best expressed through food, what better way to delight your significant other than with a week or month's worth of healthy meals delivered to his/ her front door. Several delivery services are in 941 territory, including Cornerstone Nutrition in Sarasota and Above the Grain in Lakewood Ranch.
If your loved one had committed to a wellness lifestyle, a great starting point is an appointment at Boost! Wellness in Sarasota. This group conducts DNA testing to identify food and drug challenges and then makes recommendations that will help with digestion, energy, workout regimens and attitude adjustments. For a baseline statement about health, this is a great starting point.
Some folks are in a recovery mode, so a gift for them might be cryotherapy at BluFit in Sarasota. They have therapies for specific issues related to weight loss, pain management, athletic performance, beauty and wellness.
Make your holiday bright with a smoothing skincare duo. The set includes top selling Exlinea Smoothing Serum & Ideal Complex Eye Gel packaged in a luxury cosmetic bag. Available at all three Massage Envy locations, or at MassageEnvy.com.
We asked area fitness- and health-related businesses what they recommend for gift-givers wanting to enhance the wellness of people on their list. Maybe these ideas will work for you … and them!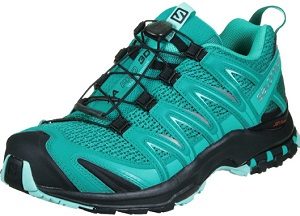 Stan Tracht at Environeers in Sarasota had some dandy ideas, starting with special running shoes. He said, "The Solomon XA Pro Trail Runners are one of the most highly reviewed Trail Runners available. They are light and waterproof with a very sticky tread, and retail for $160.
Stan also likes the Coolibar Rash Guard UPF 50 workout shirt. "It is feather-light and cool for sports, life and activity. The ultra-soft polyester knit construction blocks 98 percent of UVA/UVB and provides breathability and effortless stretch. It's a good deal at $50.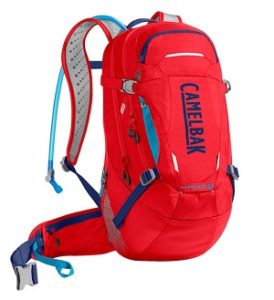 Finally, Environeers recommends the Camelbak H.A.W.G. Lowrider 100-ounce racing pack. It has maximum storage, maximum hydration, and better balance. It features an ingenious lumbar design that shifts weight to your hips for more stability when you're riding with a fully-loaded pack. It costs $160.
For the novice fitness buff or the seasoned veteran, a membership at F45 Training in Sarasota may be a great fit. According to staff trainer Catrina Liott, they are offering a free membership and a full month of unlimited training worth $200. (It starts on the first day attended.) This program originated in Australia and blends cardio with strength training for maximum conditioning. Other gift ideas include the F45 Athletic Swag Bag. For around $75, it includes a stylish hat, gym bag, water bottle, and towel. Or the third option is the F45 athletic T-shirt ($25 value). These cotton shirts come in a variety of styles (shortsleeved or sleeveless) and colors. They scream FITNESS. And look great with a sprig of mistletoe!
If yoga is your salvation, then Yolanda Nash at Hot-Yoga4You (HY4Y) in Sarasota has some of the best deals in town, including yoga training and accessories (towels, clothing, gift cards). They are offering a beginner package for Florida residents who are new clients for $55. This includes two weeks of unlimited Yoga, HY4Y water bottle and a three pack of electrolytes. It's a great opportunity to try out a variety of classes.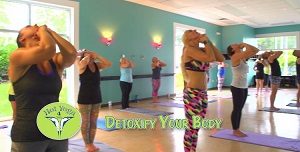 For the more advanced yoga practitioner, HY4Y also offers the Hot Power Package for $230. It includes 20 classes to be used within three months, and one box (15-pack) of Ultima electrolytes. They also offer a Wellness Warrior Package for $650, which offers six months of unlimited yoga, a UFIT yoga towel, and a box of Ultima Electrolytes. Yolanda assures us that in six months you will see a real transformation through cleansing, toning, reenergizing and reorganizing your body and mind.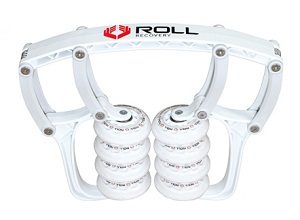 To see some really cool stuff, head on over to Endurance House in Bradenton. Among their inventory of health-oriented gift ideas is the Roll Recovery R8 Deep Tissue Massage Roller for $119. Jerry Johnson at Endurance House says this patented technology self-adjusts for different body sizes and targets the IT-bands, quads, hamstrings, calves, shins, gluteus, arms and more. It is easy to use, feels great on tired legs, and is small enough to take anywhere. It helps improve circulation, breaks up muscle adhesions and reduces inflammation.
Another of Johnson's favorites is the Garmin Forerunner 935, a premium GPS running watch for $499. It monitors heart rate during performance, training and recovery, and looks damn good all the time! And finally, for that very special someone, when money is no object, please consider the Wahoo Kickr indoor trainer (for the time-crunched cyclist/triathlete). It sells for $1,199. Johnson says that Wahoo's Kickr power trainer offers a very smooth and realistic road feel, is simple to use and is compatible with an increasing number of apps that give you access to a huge virtual training world.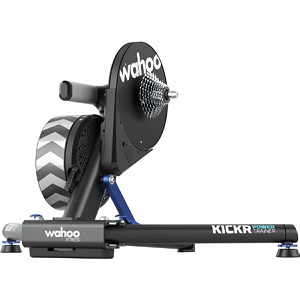 The direct-drive smart trainer had a built-in power meter, Bluetooth and ANT+ connectivity, and electromagnetic resistance that could be controlled by an external app or device.
So, elves, angels and Santas everywhere, there you have it—ideas to show your generosity, love and support, while making your loved ones more fit, confident and whole. Shop on! Happy Holidays!