November 30, 2017
|
pulse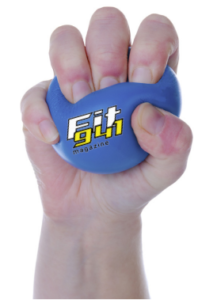 We are sad to report that as of this issue we will no longer be found in Crunch Fitness locations in Sarasota and Manatee counties. In the week before deadline, Fit941 magazine was asked to remove our publication from the three local Crunch Fitness locations.
After more than two years of circulation in Crunch Fitness, editorial coverage and an advertising relationship, Fit941 was asked to exchange advertising free of charge for distribution access to Crunch members.
Fit941 declined to provide free advertising to Crunch Fitness West Florida and was asked to immediately remove magazines from the facilities. Geoff Dyer, Crunch Fitness West Florida President stated, "We are not comfortable promoting all of the other fitness options described in the magazine to our members."
Since our beginning, Fit941 magazine's mission has been to proactively educate the local community about all of the local fitness options available in the 941 area code in order to promote a healthier lifestyle for its residents and visitors. While it can be disheartening to have a business like Crunch Fitness put its own interests above the community, we remain grateful that over 400 local businesses support and promote our magazine and our mission. We hope that Crunch Fitness will remember its mantra ('An unfiltered philosophy that drives us to create a community and a gym for all. No judgments means room for everyone, regardless of shape, size, age, race, gender or fitness level.') and reconsider our inclusion in their facilities.
For those who want to get involved, or current Crunch members who want to see our publication back in their gyms, please contact Crunch Fitness president Geoff Dyer at Geoff@AussieFit.net, or write to Crunch Fitness manager Marc Delisle at 4801 Peregrine Point Circle West, Sarasota, Florida 34231.