November 30, 2017
|
pulse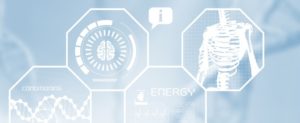 After the holidays, there is no longer a need to guess which diet or exercise routine will work for you. Instead of reaching for the latest fad, now you can choose the proper plan based on your genetic profile. And, it is backed up by clinical research—including a study at Stanford University that found people following a genetic-based diet plan lost 2.5 times the weight lost by people following standard diet plans not guided by the personal analysis.
Boost! Wellness of Sarasota offers one of the only genetic tests geared specifically towards diet and exercise. A simple blood test can set you in the right direction towards a leaner you. Genetic markers can not only tell you which type of diet is best suited to your specific make up, but can also tell you which forms of exercise you respond best to, and which vitamins and supplements you are more likely to be deficit in.
As a holiday special, Boost! Wellness is offering $50 off their DNA testing from now until January 15th for Fit941 readers.
To Schedule an appointment for your consultation, or for more information, call Boost! Wellness at 941-363-1889.