November 30, 2017
|
pulse
Benderson Adds New Activities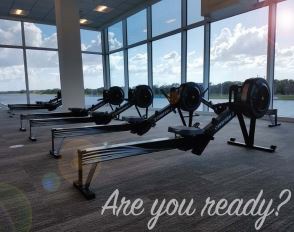 The 2017 World Rowing Championships have passed and Nathan Benderson Park (NBP), 941s premier outdoor exercise area, is adding more fitness options for visitors.
New programs started more than a year ago with learn-to-row and dragon boat paddling. ChiWalking is now also offered at the park.
ChiWalking is an exciting approach to health, fitness and well-being through the practice of walking. The technique blends walking with Tai Chi, the ancient Chinese martial art known for creating balance strength and improved cognition. The technique emphasizes the proper biomechanics of walking, including: good posture, loose joints, engaging core muscles, and relaxing your arms and legs. It's easier on your body and helps improve and eliminate the aches, pains and discomfort of walking incorrectly. You'll overcome poor movement habits that can lead to long term injury, such as knee or hip problems.
NBP now offers equipment rentals including single and double kayaks, stand up paddleboards and single sculls. Renters need to be 12 and over, and anyone under the age of 18 must be accompanied by an adult. All single scull renters must have either completed the NBP Learn to Row, or complete a Captain's Test (conducted by NBP staff) at a $35 charge. The test will ensure proper handling and steering, the particpant's ability to safely operate a sculling shell, and understanding of emergency procedures.
Indoor rowing classes are also coming soon. This brand new program will utilize Concept 2 ergs in the brand new Finish Tower for a no experience necessary full body workout.
For more information and to sign up for any NBP program, camp, or rental opportunity, contact the Program Department at programs@sanca.us or visit: NathanBendersonPark.org/programming.