Ultimate Frisbee Championships Return to Sarasota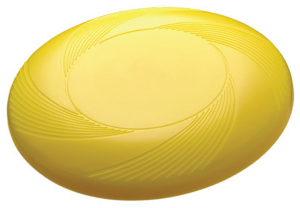 From Oct. 19-22, the Premier Sports Campus at Lakewood Ranch will buzz with athletes battling for the USA Ultimate Club National Championships, the 49th annual celebration of "Ultimate Frisbee." The team sport attracts millions of participants around the world, in part because of its simplicity. This year the Tampa Bay Ultimate is cohosting the championships with the Sarasota County Sports Commission.
Ultimate Frisbee has its origins in the early 1900s when students began by playing catch with discarded pie tins. In 1955 Fred Morrison began marketing a plastic flying disc which he called the "Pluto Platter Putt-Putt". He sold the design to Wham-O in 1957 and the design was modified, the product renamed "Frisbee." Ultimate Frisbee emerged in New Jersey a decade later.
Sarasota hosted the national championships from 2000 to 2012, now the championships are coming home to Sarasota. This year, organizers expect more than 1,300 adult amateurs competing in men's, women's and mixed divisions.
For more information on the USA Ultimate Club 2017 National Championships, visit Play.USAUltimate.org. For information on Premiere Sports Campus in Lakewood Ranch, visit PremiereSportsCampus.com.