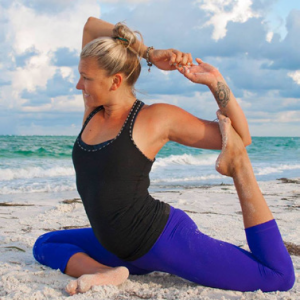 By holding yoga poses for 2-10 minutes and applying gentle pressure to the connective tissues, tension and tightness begins to ease and circulation to the joints and organs increases. That is the basis behind the new Yin Yoga series presented by Alli Koski at the Yoga Shack in Sarasota.
The series will explore many shapes to target different parts of the body and organ systems. Exploring different body groups each session. Classes can be done individually, or as a complete series.
October 8th will explore the hips and spine, while the November 5th session focuses on neck, shoulder and chest. December 3rd emphasizes hamstring and quads and January 7th centers on the infamous IT band and side bodies.
Athletes and fitness enthusiasts are well suited to this series. "Practitioners often experience an overall increase in mobility to some degree after even just one class." Proclaims the Yin Series instructor Alli Koski.
Classes will be held the first Sunday of each month from 4pm to 5:30pm at The Yoga Shack, 423 Lemon Avenue, Sarasota. To sign up, or for more information, visit TheYogaShack.com.