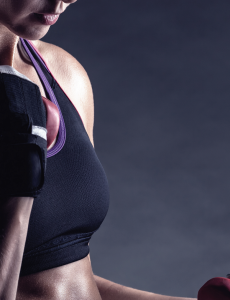 Who's the best in 941's fitness, health, and wellness scene? Let us know. Winners are revealed in the Holiday issue!
Tell us your favorites in any or all categories, and submit your survey online before nominations close on November 1st.
Nominees will then be listed for voting on Fit941.com. Find out the results in the Holiday 2017 issue of Fit941 Magazine. The hottest in 941 will be listed for the year on our site.
To nominate and vote, simply check it out here.
♥ Lifestyle
Favorite Store for Fitness Apparel and Gear
Best Spa Experience
Best Coffee Shop
Favorite Guilty Pleasure (Business location)
Best Local Nonprofit
Fittest CEO
Best Bike Shop
Best Pet Food Store
♥ Wellness
Best Physical Therapist
Best Acupuncturist
Best Orthopedic Doctor
Best Dermatologist
Best Cosmetic Surgeon
Best Dentist
Best Massage Therapist
Best Chiropractor
Best Pediatrician
Best Med Spa
Best Workout Recovery Facility
♥ Food/Nutrition
Best Smoothie/Juice Shop
Best Food Truck
Best Healthy Restaurant
Favorite Bar
Favorite Breakfast Spot
Favorite Healthy Grocery Store
Best Nutritionist/Dietician
♥ Fitness
Best Gym
Best Bootcamp
Best CrossFit Gym
Best Strength & Conditioning Gym (Non-CrossFit)
Best Yoga Studio
Best Barre Studio
Best Pilates Studio
Best Cycling Studio
Best Boxing/MMA Gym
Best Youth Fitness Organization
Best Free Community Workout
Best Personal Trainer
Best Yoga Instructor
Best Pilates Instructor
Best Barre Instructor
Best Cycling Instructor
Best Running Coach
Best Triathlon Coach
Best CrossFit Coach
Best Group Fitness Instructor
Hardest Workout in 941
Best Road Race
Best Half Marathon/Marathon
Best Triathlon
Best Cycling Event
Best Fitness Competition
Best ObstacleCourse/Adventure Race
May the Hottest Win!