Crossfit, Ninja Warrior and Obstacle Course Racing Converge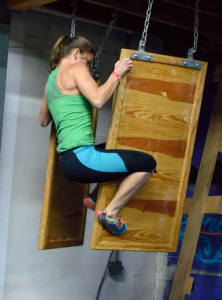 LIVE Training Center and Fit941 Magazine proudly present the next evolution in competitive fitness. Meet "The Juggernaut X": A timed, four stage fitness spectacle that will consist of aspects from multiple competitive arenas—obstacle course racing, Ninja Warrior, and Cross- Fit. 100 male and female competitors will compete for a prize purse of $3500.
Each stage will test different components of the athletes' fitness. Strength, endurance, power, agility, balance and mental fortitude will be put to the test in January. After each stage the field will be narrowed down until the final stage where only the top 10 will compete for bragging rights and Benjamins.
Due to the unique nature of the competition, and the cash prized for top athletes, recent celebrity athletes from the TV shows, American Ninja Warrior and Spartan Team Race will be in the field of competitors.
Registration is currently open. All athletes 18 and over are able to participate. Spectators are also welcome to attend. A portion of the proceeds from the event, and the $5 parking fee will go to All Children's Hospital.
To register for the Juggernaut X, visit LiveTrainingFL.com or Fit941.com. For information on sponsorship and vendor opportunities, contact Jason at 941-726-6235.