Tessa is Going to the CrossFit Games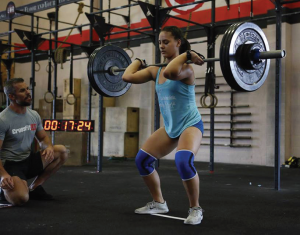 Local CrossFit phenome, Tessa Marquette is going to the 2017 CrossFit Games in Madison, Wisconsin. Tessa finished the CrossFit Open sixth Worldwide for the Teen Girls 14-15 Division, qualifying her to compete in the online qualifier to earn a spot to compete at the CrossFit Games in Madison, WI. Finishing the online competition fourth Worldwide qualified Tessa for the CrossFit Games on Aug. 3-6. There she will be competing alongside the top 20 teenagers in the world.
Tessa trains at CrossFit Lakewood Ranch which recently showed support for their athlete by holding a fundraiser to help pay for her expenses. The event, attended by area CrossFit enthusiasts, and an online fundraiser raised thousands to cover her expenses.
This year the 2017 Reebok CrossFit games will be televised on CBS. For more information on the championships, visit Games.Crossfit.com.