Master's Only CrossFit Has Arrived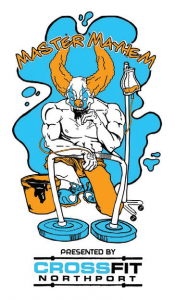 On August 12th the area's first master's only CrossFit competition will be held at CrossFit North Port. Normally dominated by the 20 plus age group, Master Mayhem allows CrossFit enthusiasts 35 and over to compete in a forum of their peers.
The event will run from 8am to 6pm and will be free to spectators. 100 area athletes will compete in 6 divisions for bragging rights as the top jocks of the Suncoast. The venue at CrossFit North Port will feature local vendors as well as apparel and nutrition vendors popular with the CrossFit crowd.
CrossFit North Port is an individually owned and operated 4,000 square foot CrossFit facility located in North Port that is designed around every day functional fitness for anyone.
For more information on Master Mayhem, visit their event page on Facebook, or contact CrossFit North Port at 941-807-9529. CrossFit North Port is located at 1050 Corporate Avenue, Suite #108, North Port.