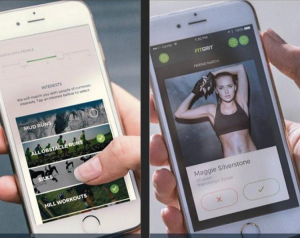 Getting motivated to workout can be challenging for even those with the best of intentions. A new app created in Sarasota is designed to help. FitGrit recently went live on the Suncoast, providing a new service to our readership.
On first appearance, it may seem to be another dating app, but it's not. This creative new technology connects fitness enthusiasts in the 941.
"The fitness industry is just booming right now and I really wanted to tap into it at the right moment." Stated Sarasota native Scott Bucci, co-founder of FitGrit.
The fitness app allows people to connect who want to work out together. Using the app is as simple as choosing your fitness interests, such as running, CrossFit, yoga, etc., then choosing to meet up with others in your area with similar interests. And, it's not just millennials using the app, Bucci says they have over a thousand downloads ranging from the young to old.
The app is free and available on both Apple and Android phones.
For more information, or to download the app, visit FitGritApp.com.