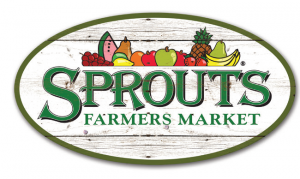 Sprouts Farmers Market, where "healthy living is a journey and every meal is a choice," has just opened in Sarasota. With 250 stores nationwide, the South Sarasota location is the latest Sprouts grocery store to bring healthy foods at affordable prices, it says. The " bright and cheery neighborhood stores offer fresh, natural and organic groceries at incredible prices – and in an approachable setting that feels like an old-fashioned farmers market."
In addition to the regular market, the South Sarasota Sprouts location offers online ordering, olive bar, fresh sushi, juice, salad and sandwich bars and pickup.
Located at 8330 S. Tamiami Trail, Sprouts can be reached at 941-218-8119 or visit Sprouts.com.