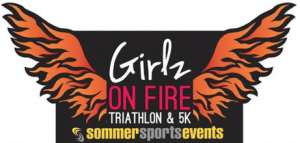 The Girlz on Fire Women's Sports & Fitness Festival Weekend kicks off this month with the Bra 5K, the Girlz on Five 5K and the Girlz on Five Triathlon.
These events are a great way to celebrate Mother's Day by running, biking, swimming and just having fun while bringing awareness to, and supporting, women's health.
There's a lot going on at the festival, so for more information and for race registration, SommerSports.com.