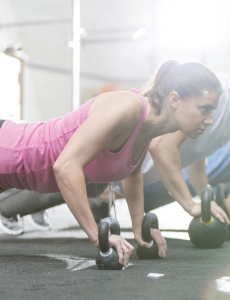 The science is sobering: adding regular and dynamic exercise as part of a substance abuse recovery program can greatly increase an addict's odds of success in sobriety.
Dale Lively of LIVE Training Center in Palmetto has an intimate understanding of the issue. (Please see 'Dale's Story') "We already know the science behind exercise; it's the most underutilized anti-anxiety medication and the most underutilized anti-depressant. We all know the chemical effects of dopamine and serotonin as we work out. Exercise as a whole can aid in the recovery process," he explains. "Yeah, we can get clean and sober but we can look in the mirror and hate the way that we look. Applying an exercise program can greatly benefit people in their recovery process."
But he quickly adds that "exercise does not solve all problems."
In a National Institutes of Health (NIH) study of substance abuse outpatients, more than 70 percent were not exercising at all even though among those surveyed, 95 percent said they wanted to "engage" in a fitness program specifically designed for people in recovery and 89 percent said they wanted to start working out when they had a couple of months of sobriety under their belt. So the desire is there, but wanting to do something and actually doing it is quite another matter. Not to mention the fact addiction treatment is tough at best for most addicts; detox is often brutal and even with subsequent therapeutic treatment plans, people in treatment have often demons to face; sad, painful and uncomfortable truths and emotions. Often, unless one's recovery includes plenty of therapy, some of the emotional issues that may have led to substance abuse linger.
And Dale says that based on his experience, "An exercise program by itself won't fix the problem."
"While I think it's a huge asset in recovery, the real priority in the beginning needs to be the emotional healing of the heart and soul and getting to the root of the issues that led you there," he says. "Incorporating fitness and exercise as part of the recovery program is an important piece of recovery, but it is just a piece."
Erin Geraghty, yoga therapist and recovery coach at Thrive Yoga & Fitness, has been there and can relate. (Please see 'Erin's Story').
"When I work with addicts in recovery, I encourage exercise as an act of radical love for themselves," she says.
Sober fitness is a trend these days. One of the pioneers in the field is the non-profit Phoenix Multisport which was created in 2006 by Scott Strode, a longtime former addict, as a gym community where all events, classes, and even workout gear is free for members to help "develop and maintain the emotional strength they need to stay sober."
Locally, there's no gym dedicated to recovering addicts and Phoenix Multisport is only found in California, Colorado and Massachusetts. But there's plenty of hope right here in the 941. Ask any trainer: essentially every gym has its share of clients in recovery.
Sober Fitness At Thrive
At Thrive Yoga & Fitness, Erin walks the walk. She regularly works with addicts in recovery and believes too that "clients that come to me have perhaps taken the first steps to get sober, so that shows me that have the desire to change." "Yoga helps to calm the nervous system and allows deep selfreflection while strengthening, shedding stress, and creating more openness," she says. "With addictions, we tend to close ourselves off from the world and view ourselves as separate. Going to a yoga class, just like going to an AA meeting, reminds us that we are all just searching for a slice of happiness. Yoga teaches us how to find that on the inside."
Erin explains that, "Many addicts are so depleted, exhausted (deficient) and at the same time filled with so much anxiety and hatred towards themselves (toxicity). So, as I work with addicts in recovery, I encourage some form of exercise as an act of radical love for themselves," she says. "Exercise is a form of self-care to boost immunity, circulation in the body, stimulate the lymphatic system for detoxification, but also to learn mind body connection."
She incorporates yoga and sometimes, running or walking, but she first "uses a method of questioning and energy-clearing that quickly gets to the root cause of their suffering and helps to shift their perspective from pain, to understanding and compassion. I believe that no one is defective at their core, but there are painful belief systems that have caused them to reach for drugs or alcohol."
"The most important aspect of exercise in my programs is to reestablish the mind body connection so we can realize how amazing we are," says Erin, whose podcasts 'Thriving After Addiction' are popular. "The best part about exercise is that connection it forges in us so we feel whole, complete, and alive."
Months ago, Erin worked with a client with six months of sobriety who "had a lot of pain around her relationships with her family as well as her place in the world." The woman told Erin yoga "was the glue that brought everything together" for her. Recently, Erin received a thank you letter from the woman, now in New Zealand.
"There was a time that it felt like a farfetched pipe dream, but I can without a doubt say that our work together helped me get here," she wrote in part. "The things I learned with you are still helping me now, across the globe. Thank you for your work – it is so important. I can happily say that I am sober and in a better heart-space than I've ever known to be possible. My travel yoga mat and I thank you."
Sober Fitness At Live
"I absolutely have clients that are in substance abuse recovery," Dale says. His approach to helping clients is about balance. If a client "opens the door" to reveal their recovery struggle, "I say, 'Let's help you get healthy.'"
Dale's firsthand and direct experience helps him to help others.
"I stress you have to start by loving yourself and remembering that it's a process; you're not going to be perfect. If someone were to come in to me and say, 'I have three days sober. Is this a good idea for my recovery?' I say, 'Sure we can start right now. But your primary focus has got to be to get your head right, your emotions right and your heart right and at the same time, create some accountability and structure.'"
Dale makes it abundantly clear that what he encourages people to do first and foremost is to seek out treatment, therapy, support groups, especially faith-based groups like AA and NA, and then incorporate exercise. He wants people to know exercise alone is not a panacea; "it alone will not fix you."
And people in recovery are cautioned against the addiction transfer trap, he says. Don't go overboard. Unhealthy, too extreme or obsessive exercise or similarly, unhealthy and extreme obsessive calorie restriction for example is not a good idea. Try to find the happy medium, he says.
"Switching one addiction for the other," Dale says. "Trying to find balance can be difficult but it's the key. Extremes are easy; balance is difficult. Just as with regular fitness people not struggling with sobriety, you can't just workout, workout, and workout without recovering. It's all about balance."
Check out Thrive Yoga & Fitness at ThriveYogaFit.com and LIVE Training Center at LiveTrainingFl.com
DALE'S STORY "REVELATIONS IN RECOVERY"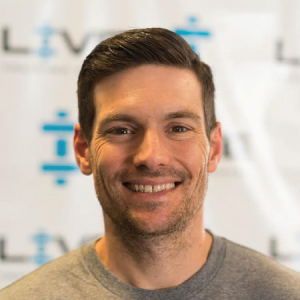 Dale Lively spent a decade as an addict. Now, he's beginning his seventh year in recovery.
"After 10 years as an addict, in October of 2010, Dale entered treatment. But it wasn't an overnight effort. As he says, "addiction is a family disease" and affects loved ones and friends significantly; "A lot of sacrifices are made." So with help and support, Dale entered a faith-based treatment facility.
"That helped me to work through what I was dealing with," Dale says. "So much of an addiction is about dealing with traumas and things that happened to us when we were kids. It's important for recovery that all of that be dealt with first; the emotional and spiritual pain I think is the root of it all."
Dale spent 18 months at the facility. He got clean and helped others at the treatment center to do the same.
"I woke up one day feeling like my emotional and spiritual health was finally in a good place, but on the outside, I saw the consequences and effects of years and years of disrespecting and abusing my body. I wanted to have my 'outside' reflect what was going on 'inside.' So, I started on a journey and lost almost 80 pounds. Then my sister challenged me to do a half marathon. Since recovery needs to include structure, accountability and goals, I signed up for the marathon and worked toward that goal daily: I'd go to work, work on my recovery and then go work out. That structure alone really aided in my recovery. That whole process taught me a lot about myself."
And for Dale, that also meant a spiritual epiphany. "It's a God issue: it's a God-shaped hole we're all trying to fill. Now, when I hear, 'My son or my daughter has a heroin problem,' I'm like, 'Alright God, I see what you're doing here.' Then, I work to connect with people, to help them help themselves heal."
Reach out to Dale at dale@livetrainingfl.com.
ERIN'S STORY CREATING A PATH OUT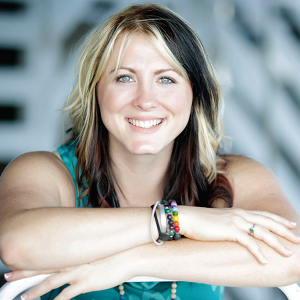 Erin is an addict in recovery. When she goes to a recovery support group meeting, she says: "Hi, my name is Erin and I'm in recovery from everything:" Erin had a longtime addiction to alcohol and pills, but she also "struggled with an eating disorder for 12 years."
"Also, I grew up around addiction. My eldest brother is addicted to crack and I had many friends die of heroin overdoses growing up. They didn't know how to get well, even in recovery. I watched them struggle and relapse over and over. I think that fueled my fire more than anything to develop a method for comprehensive recovery and balanced living," she says.
"I think that's why I'm such a great coach and mentor for addicts. I know how wretched it feels to be in the grip of addiction, but I also created a path to get beyond it." Erin's studio is Thrive Yoga & Fitness. "As a recovery coach, I use a blend of yoga, meditation, nutrition, and personal coaching to teach addicts in recovery how to live skillfully, love themselves, and show up in the world with passion and commitment."
"For sure, for those of us with past drug and alcohol abuse, we have not always been nice to our bodies. If we look at addiction as a disease, a curable disease yet still a disease, we can begin to understand why addicts reach for things in excess," Erin says.
Reach out to Erin at erin@empoweredserenitycoaching.com.