Siesta Key Beach is Number 1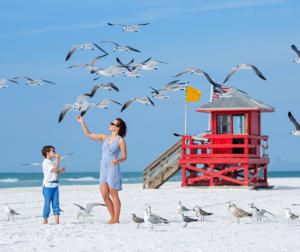 With crystal-clear, calm water perfect for swimming, SUP, snorkeling and myriad water sport options and the whitest softest yet perfectly packed sand, ideal for running and walking, yoga and volleyball and countless other fitness-related options, it's no surprise to us in the 941 that TripAdvisor's 2017 Traveler Choice awards ranked Siesta Key as the No. 1 beach in the country. But not just that, Siesta Key Beach, TripAdvisor says, is the fifth best beach on the planet.
But we already knew that didn't we?
And there are a few great events coming up on Siesta Key Beach including the Mote Run for the Turtles 5K on April 1, the Porch Light 5K on April 29 and the Great Mother's Day Race 2017 5k in May.