SPD Endurance Club Created for Community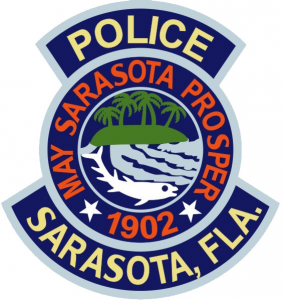 In October of 2016, the Sarasota Police Department created its 'Endurance Club' and has since already competed in a number of community races, Officer 1st Class Robert A. Morrison of the SPD Training Unit says.
The SPD Training Unit thought it was important to start a group that focused on the overall wellness of the officer, incorporating both physical and mental fitness, Morrison says. "In this time of policing it is of the upmost importance to keep our police officers in the best possible physical and mental shape possible," he says. "It is also equally important to show the community we serve that we are a committed partner with them."
Morrison says the SPD Endurance Club, with 20 members to date, can promote both of these messages by showing that "we are fit for duty and are more than willing to volunteer/participate" in races and events that often promote community non-profits organizations such as the Wounded Warrior Project, American Cancer Society, Special Olympics, and the Susan G. Komen Race for the Cure, for example.
"Looking forward I believe the SPD Endurance Club will continue to grow and gain attention in the community. We are also looking to expand our Endurance Club training sites/programs to include local gyms and/or local running clubs to help those officers who are not quite ready to jump into a timed/formal race," Morrison says. "We also believe that this could be a good avenue of recruitment for our agency."
Visit the Sarasota Police Department's website at SarasotaPD.org.