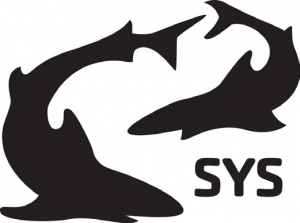 The Sarasota YMCA Sharks Swim Team was recently ranked as 6th in nation by the USA Swimming Club Excellence program. In its 16th year, the Club Excellence program identifies clubs that execute strong, well-rounded programs to produce elite 18-and-under athletes. The top 20 clubs earn Gold level ranking.
"Earning Gold, Silver or Bronze ranking is a reflection of the hard work and time invested by athletes and coaches and has become a highly coveted honor for our teams. Each year, the competition to earn a Club Excellence ranking continues to be more and more challenging." said Pat Hogan, USA Swimming's Club Development Managing Director.
In addition to recognizing high-performing teams, the program provides grant funding that enable clubs to expand and enhance the services already provided to athletes. A total of $450,000 in grants will be distributed to the 100 Gold- and Silver-level clubs. And the Sarasota Sharks were named to the very elite Podium Club reserved for teams that have achieved Gold four years in a row. That means the Sharks are eligible for additional grants monies.
Congratulations to the Sarasota Sharks!
For more information about the Sharks, visit SarasotaSharks.org