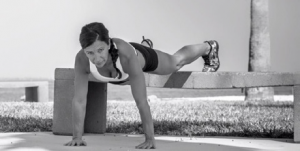 The most unique feature of Eszti Fitness is that it's different every time and in various locations, typically Sarasota parks. Lifelong athlete Eszti has vast knowledge and experience in the fitness and wellness industry and that, coupled with her love of the outdoors and passion for full body cardio workouts are an ideal match for her outdoor training sessions. Eszti Fitness' outdoor cardio utilizes park landscapes as fitness equipment for her "creative high intensity workouts" where she says, "you'll burn fat, build muscle and strengthen your heart and lungs all while having a great, but exhausting outdoor workout."
Eszti Fitness classes are held 5 to 6 times per week and each is $10. Eszti also provides personal one-on-one training at $25 an hour.
For more information, visit EsztiFitness.com, call 941-539-3939 or email esztiii@hotmail.com.