Cryotherapy is Super Chill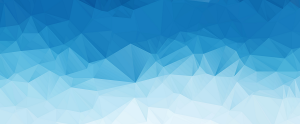 Translated from the Greek, cryotherapy literally means the 'cold cure.' Likely used as early as the 1600s, it wasn't until 1978 when the first whole body cryo chamber was introduced in Japan. But aficionados of the popular therapy can thank scientists in Poland, who in the late 1990s recognized the physical healing benefits of 'Ganzkoperkaltetherapie' or whole body cold therapy. Myriad research studies by European scientists have been published that validated the benefits of whole body cryotherapy for treating illnesses and injury. Physical therapists routinely employ ice to treat inflammation and pain so the leap to whole body cold therapy isn't such a stretch. The science is solid that the 'cold cure' is effective, and especially so for athletes or fitness devotees use after workouts.
Just ask the Tampa Bay Buccaneers. The Bucs purchased three cryo chambers for its players use as a "recovery edge." The 90-member team was greeted this past summer by the newlyinstalled cryo saunas at their headquarters. According to Bucs' writer and senior editor Scott Smith, the cyro chambers are an "Advanced alternative to the cold tubs ubiquitous to every team facility. By making use of this technology, Buccaneer players can replace a 20-25 minute soak in a cold tub with a 150-second cryo session, and with ultimately much better results," turning back the clock "on how long it takes to treat dozens of sore players."
Whole body cryotherapy (WBC) is an alternative to localized icing for illness, injury and inflammation. The treatment has people exposed to extremely cold air – negative 150°F to 250°F – for 1 to 3 minutes. The chamber (or sauna, as it's also referred) uses either liquid nitrogen or refrigerated air. While inside the cyro machine, a person's head is above the top of the chamber. Minimal clothing is worn; shorts or undergarments; gloves; a woolen headband to cover ears; and perhaps a nose and mouth mask. Specific garments may vary based on client preference and the facility requirements. Garments cannot include any metal (think underwire bras!) and must be completely dry (anything wet or metal will freeze instantly.)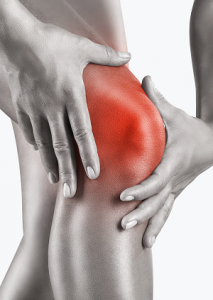 The benefits of WBC are many. And not just for professional or elite athletes, but for everyone and anyone who has completed an intense workout, suffers with arthritis, needs help with healing after surgery, suffered an injury, requires muscular pain relief from conditions including RA and tendonitis, is looking to improve mood, experience anti-aging effects, or needs help with weight loss, among many other benefits.
Dr. John Lieurance of CRYOSRQ says the WBC's ability to convert white (void of mitochondria) fat into mitochondriarich brown fat has myriad benefits for endurance athletics and improves mental ability, fights inflammation, improves injury healing and repair and aids in weight loss when combined with the right diet, especially a ketogenic-style diet.
"We find that our patients heal much faster from PRP and stem cell injection therapy and the inflammation associated with chronic arthritis seems to disappear. Neurologically we use the chamber for brain enhancement; Parkinson's; MS; and even Alzheimer's seem to benefit due to something called 'cold shock portents.' So, for those looking for a mental edge, these proteins have the ability to activate neuroplasticity or growing and connecting various neurons together to form better function neurotically," Lieurance claims.
"Bottom line is we were meant to have periods of cold exposure in our life," Lieurance says, adding it's suggested clients do a series of sessions in the WBC chamber "over a period of time to get the stacking effect when looking to achieve certain health goals with WBC."
Widely used in European hospitals and physical therapy clinics since the early 1990s, WBC has become increasingly popular in the U.S., especially with athletes. Like at Advanced Rejuvenation's CRYOSRQ, cryo saunas are popping up everywhere in the 941 and as of press time, there were at least four other venues in addition to CRYOSRQ featuring (or slated to be featuring) cryo chambers and saunas including Hydr8, GYM SRQ, The Athlete's Room and BluFit Recovery & Nutrition.
At CRYOSRQ, Lieurance says, "We have developed specific protocols with the chamber to treat various conditions and goals for our patients.
"The WBC is a great adjective therapy and can enhance other modalities," Lieurance says. "Our chamber is also run by a paramedic in a medical office with primary care physicians monitoring the treatments."
CRYOSRQ (Advanced Rejuvenation) is located at 2033 Wood St., Suite 210, in Sarasota. To learn more, or to schedule a session call 941-777-4242 or visit CRYOSRQ.com.
At HYDR8 owners say their venue is the only one in Sarasota with the Impact XL cryotherapy machine. Hydr8 introduced the machine on Facebook Live in late November and as of press time, more than 120 "athletes and everyday people" have tried out Hydr8's cryo chamber, co-owner Fernando Vega says.
In fact, in one day, Hyrd8 provided 42 cryo sessions for clients, many of whom posted their experience on social media with the hashtag #FeelTheDifference. Vega says the majority of clients so far are "buying packages, they feel that good."
"People have done their research and they know what it does," he says. "Cryo reduces inflammation, speeds recovery, reduces recovery time drastically, and increases collagen production for healthier skin," he explains. "Women that have experienced it say, 'My skin feels so good.' People that come in stressed, exhausted, especially after an intense workout, use our machine and the next morning they wake up refreshed and happy."
And Vega says some clients have used the machine to assist with pain management "as an alternative so they can get off their pain medications."
Being sure to point out that the Impact cryotherapy whole body chamber does not "cure" rather "it helps," Vega says his partner, an MD, has himself seen results.
Co-owner Dr. Christopher Newcomb "is in the Impact XL machine every two days. He has a bad ankle; he needs surgery but this reduces inflammation so he's able to go out and run with his dog now," Vega says.
The Impact XL cryotherapy machine used at Hyrd8 has been evaluated by the FDA, which concluded the sauna is not a medical device and isn't intended to cure or prevent disease or chronic illness. Vega says that the Impact machine Hydr8 features is the only one even evaluated by the FDA and "that's important, plus it's built in the U.S.A., not Russia."
Plus, Vega says, "We own the exclusivity in Sarasota and Bradenton and plan to buy five more machines." He says locations are planned for Bradenton, Lakewood Ranch and South Sarasota.
And Vega and Newcomb recently appeared on local TV to speak about the benefits of WBC. Newcomb stressed that while the cryo sauna is "not a medical device," it's nonetheless being widely used by athletes from amateur to professional.
"It's exploding," Newcomb says.
HYDR8 is located at 1539 2nd St. in Sarasota. Call 866-223-8707 or email rsvp@wehydr8you.com to book a WBC cyro sauna appointment or visit WeHydr8You.com for more information.
Bryan Lieberman, managing partner at GYM SRQ Fitness & Fuel, says the whole body cryotherapy experience at Sarasota's newest gym will be an unparalleled one: "Everybody is pretty excited about it."
"We can't wait for ours to arrive to offer our members and guests another service to assist in workout recovery and bringing inflammation down in the body," Lieberman says adding that sessions in the cryo sauna have an added bonus: "It can burn up to 500 calories per use."
GYMSRQ's cyro sauna chamber is expected to arrive in January. "We cannot wait until our machine arrives and clients are just as excited. Whole Body Cryotherapy is a breakthrough," Lieberman says.
Located at 3530 Clark Road, Sarasota, learn more about Gym-SRQ by calling 941-348-6377.
Blu Fit Recovery & Nutrition features the Juka whole body cryotherapy sauna, which co-owner Manny Turcotte says is the only cryo equipment that qualifies for insurance reimbursement in Europe and, Manny says, the machine is colder — -150 degrees Celsius — "than any machine out there and optimal for complete thermo receptor shock."
In addition to benefits for fitness, recovery, health and wellness, they stress the beauty benefits as well. At Blufit, in addition to whole body cryo, they offer myriad localized cryo treatments including facials where "nitrogen gas is applied to the face and neck creating a reduction in pore sizes, an influx of blood flow, a stimulation of collagen production and a reduction of fine lines and increased overall firmness." And cryo shaping is also offered: "is applied to the buttocks, thighs or stomach area lowering the temperature of fat cells creating apoptosis, or fat cell death."
Blufit Recovery and Nutrition offers sequential pulse compression, electromagnetic therapy, infrared therapy, LED light therapy and many nutritional supplements and physical recovery items.
"Combining the most technologically-advanced treatments with our holistic nutritional approach, we aim at reducing inflammation, reversing signs of aging, promoting peak health performance and increasing overall wellness," Manny says.
"If you are an elite athlete, weekend warrior or soccer mom, Cryotherapy can help you recover from physical activity faster, providing you with energy and vitality."
Blu Fit Recovery and Nutrition is located at 3529 S Tuttle Ave., in Sarasota. For more information call (941) 677- CRYO (2796), email info@blufitrecovery.com or visit BluFitRecovery.com.