2017 Bike Buyers Guide: Cycle On
Remember when you got your first bike? For a lot of us, it might have been under a Christmas tree, shiny, new with a big bow! Now, imagine your husband or wife, boyfriend or girlfriend, adult child or maybe your parent when they see a bike under the tree this year! Fit941's Bike Guide can help you put a bicycle under the tree this year for someone you love.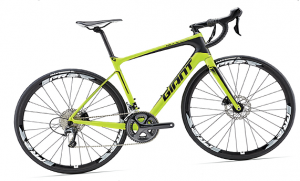 GIANT DEFY ADVANCED SERIES
Handcrafted with lightweight carbon fiber and endurance geometry to minimize fatigue on long rides. Disc-brake technology gives you total control in all types of weather. Rear triangle reduces road vibrations so even on your longest, hardest days, you can stay strong from start to finish. Starting at $1550.00
Available at Ryder Bikes 1905 Cortez Rd W. Bradenton, FL 34207
941-756-5480
5275 University Parkway #135 University Park, FL 34201
941-351-0000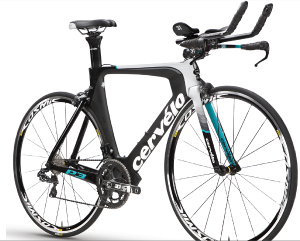 Cevelo P3: Speed Within Reach
The P3 has been reworked from head to tail, trimming, slimming, stretching, all in the name of reducing drag, while giving the frame the distinctive look – and more distinctive feel. The P3 is designed with enhanced fit flexibility, offering seven sizes from 45cm to 61cm, front-end adjustability, and a saddle mount with 75mm of fore/aft adjustability.
Jerry Johnson
Endurance House Sarasota
715-851-3721
Suncoast.endurancehouse.com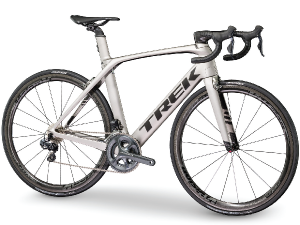 2017 Trek Madone 9.5
Ultegra DI2 – Vision Metron 40 carbon wheelset. Retail: $7999.99

Sarasota Cycle
3800 S. Osprey Ave. Sarasota, FL 34239
941-366-4144
Monday-Saturday
8:30am-5:30pm
Serving the Sarasota area since 1969. New and used bicycle sales and service.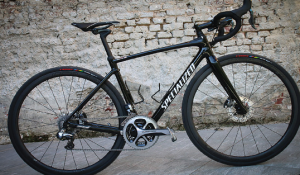 Specialized Roubaix
The Roubaix isn't resigned to a single day in France, it's made for every road, everywhere. And for models with the all-new Future Shock, rides are now even smoother and even faster. Come by either Village Bikes location, Sarasota or Lakewood Ranch to try out the redesigned Specialized Roubaix.

Village Bikes
941-366-7702
3898 S. Osprey Ave, Sarasota, FL 34239
941-388-0550
8111 Lakewood Main St #108, Bradenton, FL 34202
Lakewood Ranch
VillageBikes.com
Ryan@VillageBikes.com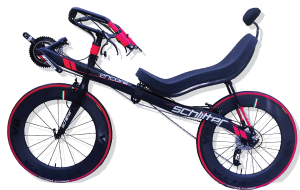 The Encore Endurance Road Recumbent Bike
From renowned endurance athletes and industry pioneers.

Schedule a free test ride today. Located on the island of Venice. Call 941-484-0020 or email info@vitebikes.com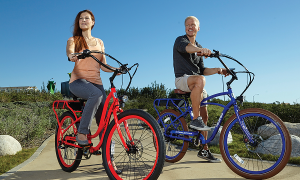 Pedego Electric Bike
Industry leading quality & warranty
30 miles @20 mph
#1 Selling Ebike in the US
Huge selection of colors & styles
7 speed Shimano for easy pedaling. HELLO FUN!!!!!!!

Deborah & Michael Weatherby
Freedom 4 Electric Bike Company
3604 South Osprey Avenue Sarasota, FL 34239
941-993-2618
PedegoSarasota.com
Freedom4EBikes.com
Freedom4EBikes@gmail.com