November 16, 2016
|
Train
Jim Denofa is a CrossFit Level 1 trainer, a USA Weightlifting Level 1 sports performance coach And an ISSA certified personal trainer.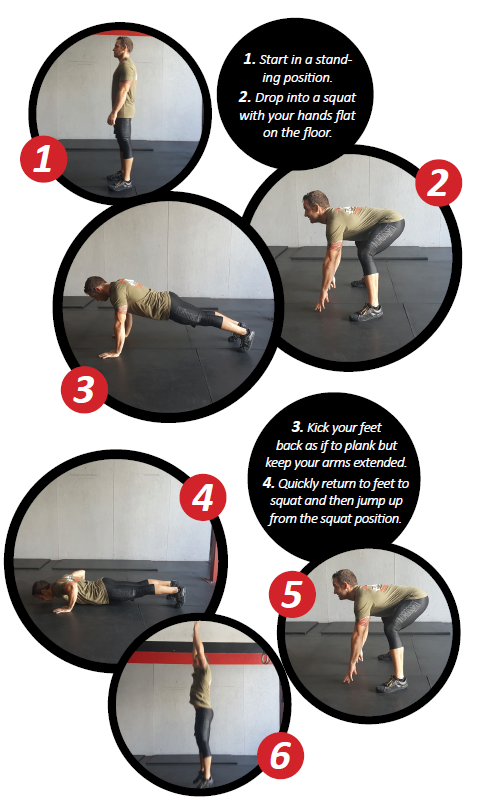 In the 1930s, a physiologist named Royal H. Burpee developed, and then illustrated, an "exercise test" for his PhD. dissertation. Later, what would become a very popular exercise also became a tool for the U. S. military dubbed the "Burpee Test" to assess the fitness of men headed to battle in World War II. So it's not surprising that the exercise is as popular today and effective as it was back years ago.
According to Jim Denofa, owner of CrossFit Havoc of Palmetto, the burpee is a "great way to increase your heart rate in a short amount of time, or keep your heart rate up for extended amounts of time. And it is in essence when one jumps to and from the floor."
"You can get an extremely intense workout doing burpees alone or, you could increase the difficulty of other movements by adding burpees into the mix," Jim says. The burpee perfectly illustrates the simplicity of a really perfect exercise that can be quickly learned and mastered, and is extremely effective.
The explanation of how to execute a burpee may sound difficult when you break it down into steps, but it could not be any simpler to execute.