X 30 Fit for Charity Christmas Campaign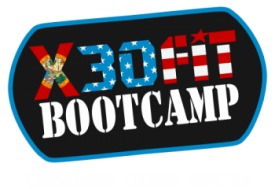 The Holidays are almost here!!!!
We are super excited to announce Our 1st Annual sponsorship for kids in need in our local community!!!!
We are teamed up with Brentwood Elementary School and we are challenging each of you to donate $5, $10, $20 or more this holiday season. This year our goal is to raise $2,000 for local families in need and buy them all their Christmas presents.
And for even more fun with our FIT FAMILY we will purchase these gifts and hold an UGLY SWEATER Gift wrapping Party on Tuesday Dec 20 at 6:45 pm. All we need you to do is show up in your UGLY Sweater and be ready to help wrap gifts!!
And if you have friends or family members that are wanting to try out boot camp we have an amazing holiday promotion! It's our 21 day Fit for the Holidays promotion! . It's valued at over $150 but as you know we offer it at a low cost of just $47.It's available to anyone who has not yet enjoyed a low cost offer with us.
For every 21 day Fit for the Holidays sold thru your sharing a portion of the proceeds is going towards our CHARITY CHRISTMAS CAMPAIGN!!!!!
Thank you for your generosity and support. This campaign is very near and dear to our hearts and we plan to build on it year after year!!
Please contact us at ispr@X30fit.com with any questions!!! Happy giving!!!