September 12, 2016
|
pulse
Because We Love Art Festivals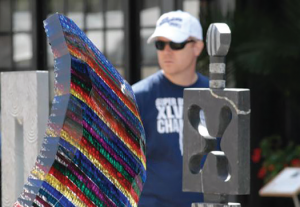 The 22nd annual Downtown Sarasota Art & Craft Festival is set for the weekend of Oct. 22 and 23 in downtown Sarasota at Central Avenue and Five Points. The fest supports breast cancer awareness and research, the Downtown Sarasota Alliance and local arts community.
Free and open to the public, the festival features "100 of the finest artists and crafters from 30 different states as well as local and regional talent," organizers say, and includes a Green Market. Art and crafts include pottery, folk art, handmade clothing, and accessories, woven baskets, candles, fabric design, handmade cards, leather, mosaic, wood, painted wood, and stained glass.
For more information, visit ArtFestival.com.