When You Work It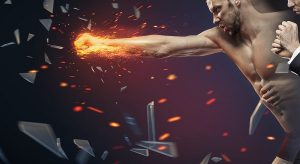 With obesity and its related side effects and conditions, think diabetes, cardiovascular disease, osteoarthritis and plenty more, at epidemic levels in the U.S. – some argue in measure propped up by a sedentary workforce tied to desks – workplace wellness programs have never been more popular and important, not just for worker health but company health as well. Poor health from obesity drives up costs, increases absenteeism, contributes to injury or disability and is responsible for through-the-roof healthcare claims. Wellness programs that focus on preventative health practices are not just cost-effective, but increase productivity and decrease healthcare costs.
Working Wellness
A workplace wellness program is a company-wide health and wellness promotion that encourages healthy behaviors while at work and can include activities ranging from medical screenings to workout and weight management programs.
The idea is to provide employees time in their day to exercise—which might include an on-site gym or a walk-and-talk meeting—to healthy options in cafeterias or vending machines and often include perks for participating.
According to the Centers for Disease Control, "effective workplace programs, policies, and environments that are health-focused and worker-centered have the potential to significantly benefit employers, employees, their families, and communities."
Plus, there's the return on investment concept: healthy employees are more productive employees. On-site fitness centers and other wellness opportunities, like some offered by businesses in the 941, make for happier employees. Not to mention that some companies subsidize workplace wellness programs in an effort to save money.
The U.S. Departments of Labor and Health and Human Services' 2012 RAND workplace wellness report found that companies with exercise programs saw healthcare costs decrease, short-term sick leave lowered and productivity increased.
It's not rocket science.
941 Corporate Wellness
Most public agencies in Sarasota and Manatee counties – school districts, city and county government, law enforcement and the like – have health and wellness programs that include on-site exercise and fitness as well as incentive programs for preventative health screening and care.
Private employers in the 941 also have health and wellness programs.
FCCI Insurance Group, a company of 400 headquartered in Sarasota, where a fraction of its total workforce is located, has a stunning health and wellness program. At the University Parkway location, there's a modern, well-equipped 24-7 fitness center where daily fitness classes are taught by certified instructors, on-site massage therapy, indoor and outdoor walking and bike paths, on-site Weight Watchers meetings, free nutritional and fitness assessments, and healthy meal choices in an on-site café, team fitness challenges, annual health fairs, lifestyle coaching for weight loss and smoking cessation and on-site flu shots.
Bealls in Bradenton, with 1,694 employees, features a program that includes an on-site fitness center.
At PGT Industries, the window and door manufacturer with close to 2,000 employees and headquartered in North Venice but with other Florida locations, features an on-site wellness center for employees and their families as well as an on-site fitness center.
And at Tervis, Sarasota-based insulated plastic tumbler manufacturer with almost 700 employees throughout its locations, employees receive a 'wellness reimbursement' of up to $200 for a gym membership and a more than $100 reimbursement for other fitness-related activities.
IMG Academy of Bradenton, with more than 600 employees offers staff unlimited and free use of its state-of-the-art fitness and training facilities, access to golfing, its wellness spa and discounts to area gyms and fitness centers.
Wilde Automotive Family, which has five locations (Wilde Honda, Wilde Lexus of Sarasota, and Wilde Jaguar-Land Rover and Maserati), started a wellness program in 2009 to inspire its 280 employees to lead a more health-focused lifestyle. And while VP Dean Palmer says participation ebbs and flows, the program has "changed the company culture." Palmer says the impetus for instituting the program, which he created and wrote, came during a management workshop where it was agreed a key weakness within the company and with upper management in particular, actually "the people sitting in that room," he says, "myself included, who was way overweight and on blood pressure medication and one guy who wasn't there because he'd had a heart attack and a couple of other guys in that room that had health issues." Palmer says "our industry is particularly well known for eating poorly, long hours, high stress, and the people sitting in that room were a very good sampling of that. We decided then we had to start a health and wellness program."
Palmer wrote a wellness plan and policy for the company with the help of a nutritionist. But, he admits, "at that time I was 260 pounds and quite frankly, you can't ask someone to be in a wellness program when you're obese," he admits. So Palmer set the tone. "I lost 40 pounds before we even started. I went first. I met with a trainer." Palmer says he was a gym regular, did spin classes and "got involved in triathlons." He says key management he was most concerned with has been participating in the program since the beginning. The Wilde Automotive Family Health and Wellness program helps employees cover the cost of gym membership and also works in the community by sponsoring various runs and races including the Annual Wilde Automotive Family YMCA Ringling Bridge Run. Palmer says participation in the program has been up to 20 percent, but people forget and he says, it's "time for a re-launch."
"I just want people to be healthy, happy and be better at home and at work," he says. "There was a time where you'd walk in with a box of doughnuts and you'd be a hero. Now they throw staplers at you," he laughed.
The Insurer's Perspective
Insurers certainly have a major stake in workplace wellness.
For example, UnitedHealthcare has myriad corporate wellness programs "designed to promote health and well-being among employees to both contain health care costs and maintain a healthier workforce," according to its website.
But UHC's Health Strategies Consultant Beth Granger explains what makes a great workplace wellness program is not just an onsite workout room or healthy selections in the company cafeteria.
"A really effective and strategic corporate wellness program is marrying (education about) the benefits offered employees (combined) with the company's wellness program so it's the culture of the organization," she says.
"When you walk down the hall there's access to water (coolers) to keep you hydrated. There are opportunities to be able to get up and move throughout the day, walking meetings, stand-up desks. The employer encourages you take those PTO (paid time off) days so you have that time to check-out. You're not expected to be attached to your computer or cell every minute of the day," she says.
"And, importantly, the employer is helping you use your benefits most effectively," because, as Granger says, "What good are having all these great benefits, those free vision screening or preventative screenings every year, and nobody goes to them? Or free mammograms but you don't use it? So employers have to educate employees by connecting their wellness program with information about their benefits and say, 'This is why you need to do a mammogram. This is why you need to do a colonoscopy.' That's how you work a great and effective wellness program."
Granger suggests employees ask themselves if they're close to those national standards for blood pressure, BMI, and glucose levels.
"Are you providing yourself with the tools and resources you have with your benefits to keep your mental wellbeing at a healthy level," Granger asks rhetorically. "In a great workplace wellness program when you come to an employee and ask them about wellness that can tell you they have 'ownership of their health and wellbeing.' It's all about health ownership."