Get Off the Couch and Get to CrossFit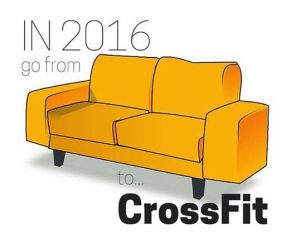 At CrossFit Bradenton, Couch to CrossFit, known as C2CF, is a four week program that focuses on exercise, nutrition, and teamwork to get people moving around and having fun. There's absolutely no previous fitness experience necessary, in fact, this class is specifically designed for folks who don't exercise. All the movements are scaled to meet folks at their individual fitness level from someone who exercises occasionally to the most committed couch potato. The C2CF program employs simple movements to achieve sustainable and consistent results.
The promise from CrossFit Bradenton is people who participate will be "set up for success." The class consists of four Saturday sessions where participants learn new skills, and leave the gym with exercise and nutrition goals to sustain them for the week.
"You'll finish the C2CF program feeling motivated and ready to take over the world," the Cross-Fit Bradenton website reads. "A stronger, faster, and healthier you is finally within reach."
The C2CF class, which includes all materials and workouts, four Saturday classes, weekly exercise plans, nutrition tips and advice and personalized consultations all for $49. Class starts Sept. 10.
Reach out to CrossFit Bradenton for more information and to register and be sure to mention Fit941.
Visit CrossFit Bradenton's website at CrossFitBradenton.com/couch-to-crossfit-2016 or call 941-405-0023.