X30Fit Bootcamp – Maximizing the Burn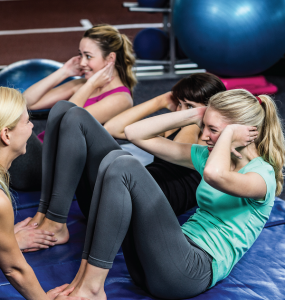 Dan Van Dine stepped on the scale, and at 299 pounds, he made a decision that would not only change his body, but his career path and indeed his life forever.
"I knew I had let myself go way too much," he says, so he committed to losing weight and getting fit and he did it by enrolling in a group fitness boot camp.
"I dropped about 60 pounds and went from 39% body fat to 24%." But the "amazing" thing for Van Dine was the "community and culture" he found working out with others in a group boot camp.
"The community that was built and seeing the transformation of other people, it was all amazing to me," he says. His wife Victoria also joined the boot camp; both of them were sold.
Already a successful businessman – he and his wife have owned a popular tanning salon chain in their native Michigan for decades—after his dramatic weight loss, Van Dine knew what was next.
"This idea was very interesting. You're not just helping someone feel and look good, you're changing their lives, actually changing lives. My wife felt the same so we started putting a plan together," he says.
After years of running successful businesses, Van Dine knew, "We didn't have the expertise for the fitness side, the actual training. We got into this industry the backwards way, I guess you could say. Everyone else has a fitness degree first. I know how to run a business. The answer is pretty simple: I'm a product of what I'm building; I understand it from the client's point of view and I'm a workaholic so I can learn anything."
He founded X 30 Fit Boot Camp, now open 5140 Clark Road in Sarasota and featuring "the best trainers," Van Dine says.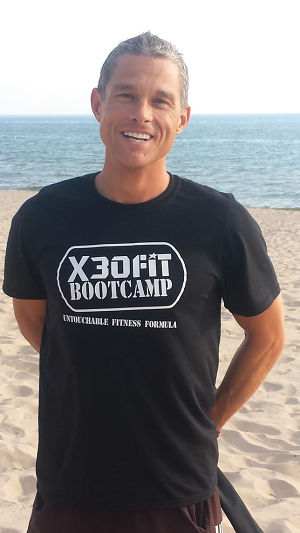 And they found the best in Sarasota's Whit Reutlinger, a certified personal trainer who specializes teaching TRX suspension training, spinning, aquatic exercise as a professional AEA Aqua Trainer and Hydrorider (aquatic bikes) instruction. Whit is also a former U.S. Professional Tennis Association pro and three-time graduate of the National Outdoor Leadership School. Whit will be X 30 Fit Boot Camp's head trainer.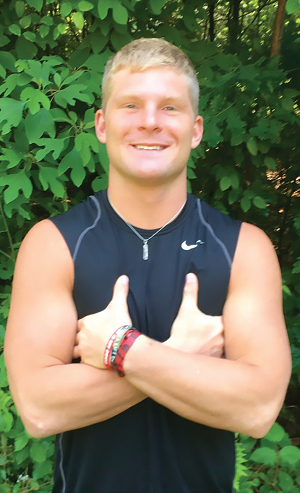 Another X 30 Fit Boot Camp trainer is Dalton Stenberg, certified trainer and lifestyle coach who studied Health and Fitness management at Northern Michigan University. Stenberg is a lifelong athlete having played both high school and collegiate football among other sports. While at NMU, Stenberg became manager of Marquette's leading health and fitness club and has extensive personal training and physical therapy experience having worked with clients suffering from debilitating injuries. Van Dine says Stenberg was highly successful in "bringing people back into a fit and healthy lifestyle."
Van Dine says the idea of a 'group personal' training boot camp is not an oxymoron. "X 30 Fit Boot Camp is a group where each is trained personally," he says.
X 30 Fit Boot Camp is based on the "Tranzformation method which has been extremely successful in achieving real results," says Van Dine.
"We're here to help you achieve real, functional fitness and fat loss results," he says. And results are guaranteed with a 100 percent money back guarantee. "We promise that the X 30 Fit Boot Camp Training will get you the body with a tighter waist, toned arms, and leaner legs."
The program is 30 minutes long. That's the key, Van Dine says. "You'll get high energy, fun, and challenging workouts designed to burn maximum fat and tone your entire body in only 30 minutes."
X 30 Fit Boot Camp's specialized 'After-burn Workouts' use a combination of High Intensity Interval Training and Active Rest Training to "get your body to burn more fat and calories than traditional workouts that are twice as long."
Registration is now open for X 30 Fit Boot Camp's '6 Week Transformation Challenge.'
For more information about X30 Fit Boot Camp, call 941-932- 4440 or visit X30Fit.com.