Walk, Lift, Swim, Dribble, and Clog.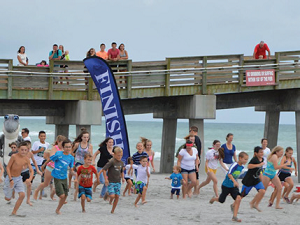 Clog? The Sarasota County Parks, Recreation and Natural Resources department has an eclectic mix and range of recreation offerings this summer for kids and adults of all ages.
From nature walks for exploring native fungi during Summer FUNgus hikes, to morning pickup basketball, to Zumba classes in Venice and weight-lifting in Englewood, open swimming in Arlington Park and kid's clogging classes in Colonial Oaks Park.
And there's myriad other fun and interesting recreation options, which can be discovered, and registered for, on the Sarasota County Parks and Recreation department website.
Visit ParksOnline.ScGov.net for lots of info.