SRQ Cosmetic Surgeon's TV Debut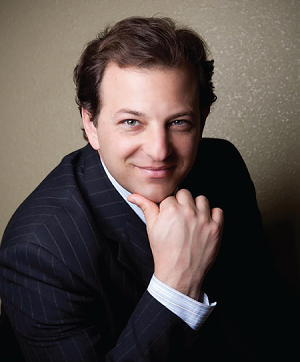 Sarasota Surgical Arts' Dr. Alberico J. Sessa recently appeared on ABC 7's Suncoast View to discuss his "unique approach to cosmetic surgery" and how he's able to provide such "spectacular results."
"My job is to give people back what they used to have," he says. "Most people don't want to look different; they just want to look younger and better." And he works hard to achieve "more natural results and looks."
In particular, Dr. Sessa points to the "biggest change" in breast augmentation are natural-looking memory gel implants.
"The newest thing in recent history is the memory gel, anatomically correct and very natural-looking implants," he says. "People know them as the 'gummy bear' implants. They're anatomic implants that help prevent that too-roundish look some women don't like."
During his educational training, residency and fellowship (Fordham College, Louisiana State University Medical School and residency and cosmetic surgery fellowship in Salt Lake City, Utah, respectively), Dr. Sessa was constantly searching for approaches to surgery that reduced the need for lengthier surgeries. And today, his surgical approach is focused on achieving natural results without much downtime.
Dr. Sessa is a full-body cosmetic surgeon, providing procedures from facelifts, brow-lifts and neck-lifts to breast augmentation and reduction and body procedures including tummy-tucks, liposuction and butt-lifts. All of these procedures are performed at Dr. Sessa's Sarasota Surgical Arts state-of-the-art facility at 4143 Clark Road in Sarasota. Sarasota Surgical Arts also features a spa where clients can enjoy medical modality facials, peels, and resurfacing as well as body waxing and even makeup.
For more information about Dr. Sessa or Sarasota Surgical Arts, call 941-313-3274 or visit SarasotaSurgicalArts.com.