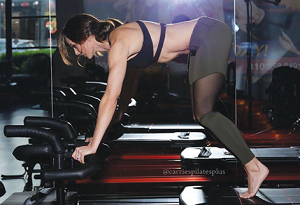 Some of Mantra's newest instructors in training are beginning their first phase of mock classes and will complete final training certification in July at the Lagree National Headquarters in Los Angeles. And local mock class participants are needed.
This is a great opportunity to learn more about Mantra Fitness exercises, form and the MegaFormer. The first stage of these practicetraining sessions will be very stop and go with a lot of personal attention. Participants get to sweat and trainees get to learn.
Sessions will be added weekly to the Sarasota location. These trainings are 90-minutes long and are free. This is a great opportunity to master your donkey kick and any other move you wish to perfect.
Visit MantraFitness.com, select the Sarasota location and watch the schedule for free mock classes.